John Del Giorno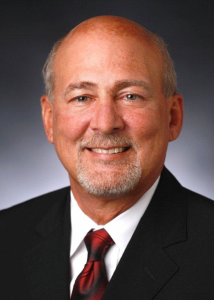 John Del Giorno was with GlaxoSmithKline for 18 years.  John led the Federal, State and Advocacy teams.  Prior this appointment, John served as Vice President, State Government Affairs since July 1997.
John has served in managed markets prior to his time at Glaxo, Inc. as a regional government affairs manager in the Midwest and subsequently as Director of Public Policy Development.  Prior to joining the company, John was a litigation attorney in the Chicago area.
John served as the GSK representative on boards of charitable, educational and civic organizations, several Boards and Advisory Committees of legislative and public policy organizations, as well as the North Carolina Biotechnology Center Board and the Alliance for Aging Research Board. He developed legislative strategy on all issues affecting GlaxoSmithKline in state and federal legislatures, interacts with legislative leaders and Governors throughout the United States, and served on various PhRMA committees and policy teams.
John holds a Master of Science degree in educational psychology from Southern Illinois University and a law degree (summa cum laude) from the John Marshall Law School in Chicago and was the Managing Editor of the John Marshall Law Review.
John and his wife, Joan, live in Cary, NC.  They have three daughters and two granddaughters.